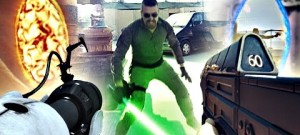 The guys from CorridorDigital made a video of the ultimate shooter. [via corridordigital]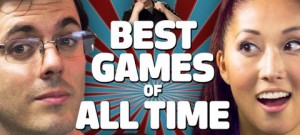 Wired and Smosh Games have a lively debate what the best games of all time are in the genres 1st Person Shooter, 2D Platformer, Action/Adventure, RPG, Strategy, Sports, Puzzle, and Fighting. Let me know... Code Hero is a co-op first-person shooter where you become a rock star programmer, saving the world from evil AI. You rely on your trusty "code gun" that can copy, paste and edit real... Matt from Peepholecircus made a First Person version of Pac-Man, where you pick up dots and shoot ghosts with a Halo rifle. Hopefully someone makes a playable version. [Via TDWG] Are you getting tired of building structures in Minecraft? In that case you should give Minecraft First Person Shooter a try. In this game you don't use a sword to kill creepers, but a...