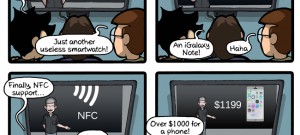 Here's the real revolution… [via commitstrip] Remember Me is the new upcoming video game by CAPCOM debuting this June set in Neo-Paris. In the future, mega corporation MEMORIZE creates a device for people upload their memories online. The human experience... Just a few more days and 2011 comes to an end. That is probably also the reason YouTuber MalcolmWKlock made montage of some of the games released this year. It has been a pretty...